The Ultimate Conquest officially started this week. Whether you're a participant or a bystander, you'll have a chance to win awesome rewards. The top 3 alliances from each league will be able to receive an EXCLUSIVE champion banner, and the player who has the correct overall prediction can win a Gold Protection Badge. Plus, from the new castle exterior "Dragon's Peak" and badge "Crest of Protection Badge" , to commander Simmon medals and Training Expansion buff, it's time to test the teamwork and strategy of your alliance to obtain the rewards! Check out below the detailed information about the rewards.
[Ultimate Conquest Rewards]
For players who are qualified to join the Ultimate Conquest, all participants (whether win or loss) will be able to receive rewards.
1. Top 3 Alliance & Alliance Ranking Rewards
After Ultimate Conquest ends, all Alliances will be ranked according to their season points, and Alliance members will receive Alliance Point Ranking Rewards according to their Alliance's ranking. The top 3 alliances of each league in Ultimate Conquest will receive an exclusive Champion Banner and Avatar Frame to show the glory of victories.
*The Champion Banner will be displayed in the Alliance Ranking Panel, Alliance Conquest, Army of the Dead, and Personal Panel. Where else would you like it to be displayed? Take a look at the 9 banners.

Top 3 Alliance Banners in Super League

Top 3 Alliance Banners in A League

Top 3 Alliance Banners in B League

Top 1-8 alliances will receive Total Defense Badges, Warrior's Summon 75%, Simmon medals, Training Expansion, diamonds and Speed Up Items (Research).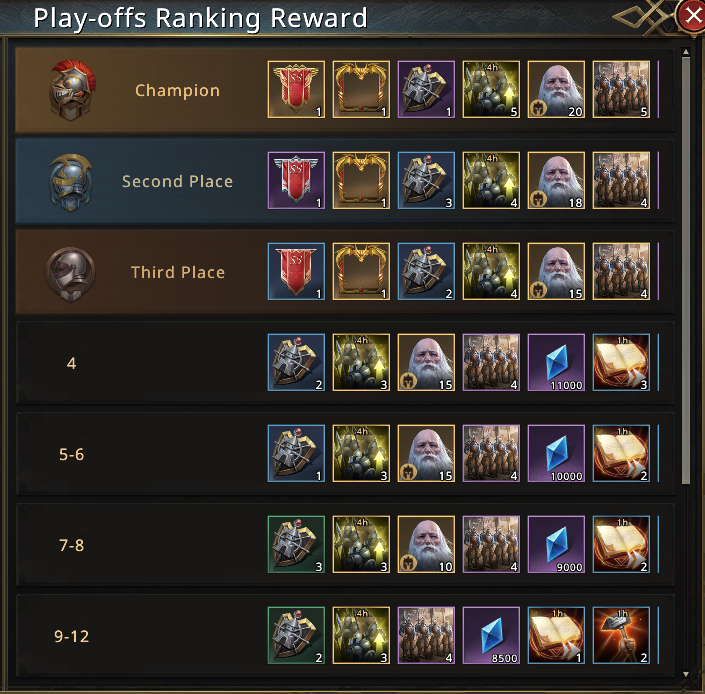 2. Match Point Rewards
During a match when one side reaches a specific amount of battle points, all members from the alliance will get a point reward.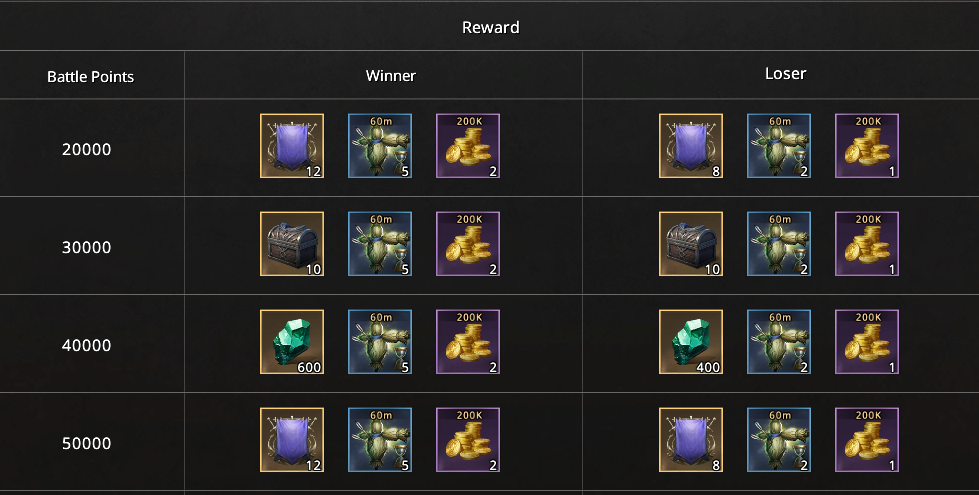 3. Alliance Leader Reward
After Ultimate Conquest ends, all Alliances will be ranked according to their season points, and Alliance Leaders will receive Alliance Leader Rewards according to their Alliance's ranking.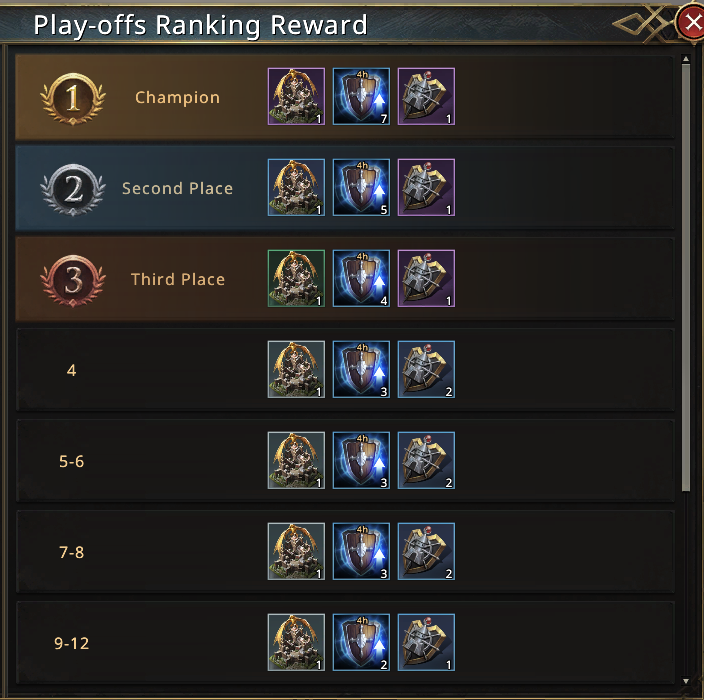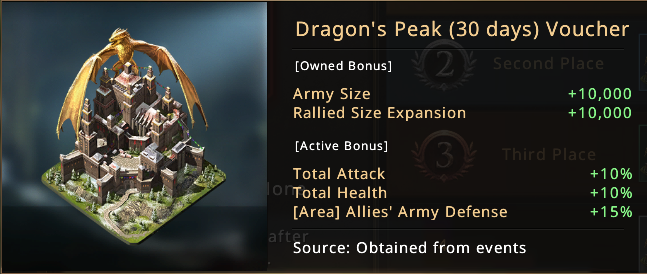 4. Match Rewards
All alliance members on both sides who have entered the match map will receive rewards.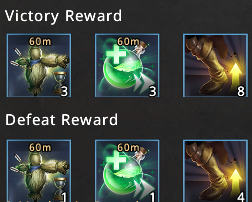 [Prediction Rewards]
All players who are not qualified to participate in Ultimate Conquest can join the prediction event and get a chance to win rewards while watching the matches. Those who will participate in Ultimate Conquest are UNABLE to join the prediction event until they are out. There are two prediction events: Overall Prediction and Result Prediction of a single match.
Rewards for Overall Prediction
The more accurate your prediction is, the better rewards you can obtain. Which alliance do you think might be the dark horse?
For example, if you predict 16 out of 62 matches correctly, you will win 50 True Dragon Marks and 800 diamonds.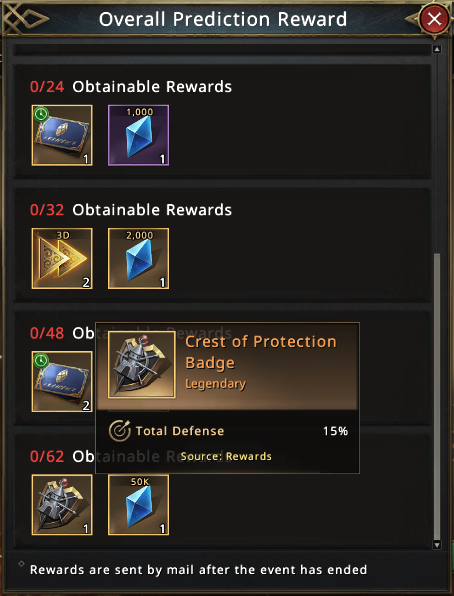 Rewards for Result Prediction
Before the start of each Ultimate Conquest match, players can make a prediction for the match's outcome and wager their Prediction Feathers. After a match, players who made the correct prediction will receive double the amount of Prediction Feathers they wagered, while those who predicted wrong will lose their wager. Prediction Feathers can be redeemed for rewards at the Prediction Shop on the upper right corner of the Result Prediction page.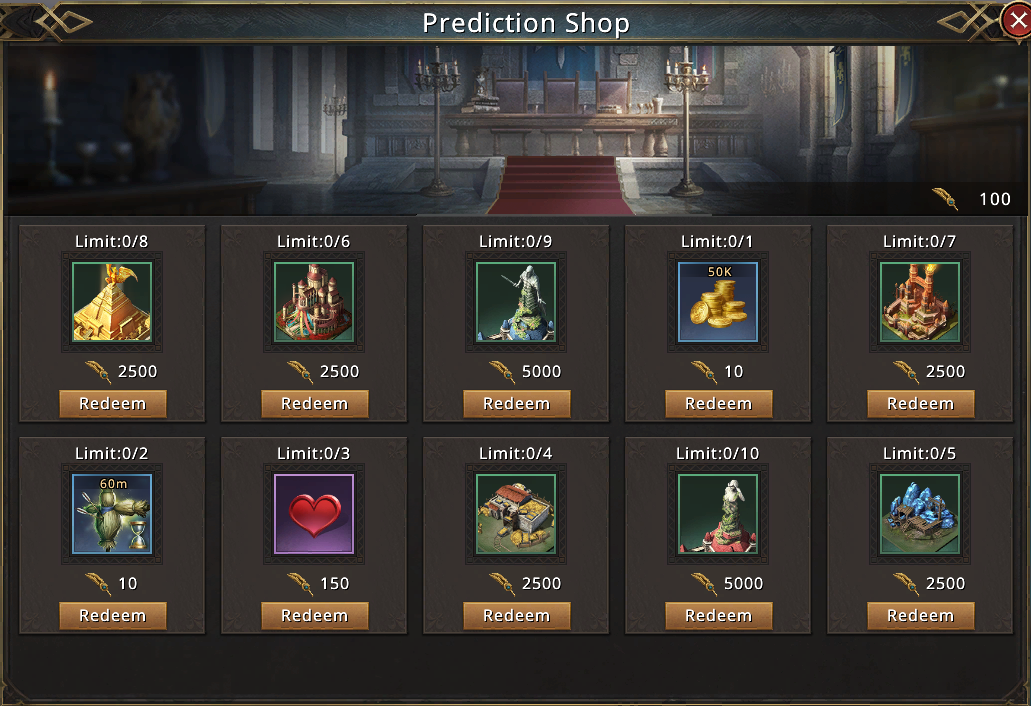 Click the "Spectate" button to watch the matches and wager.
*Notice: Result Prediction has a handicap mechanic that comes in effect when an Alliance's Power is much higher than the opponent's. If you wager on an Alliance with a higher Power winning, your prediction will only be considered correct if the Alliance with the higher Power wins the match AND their points from occupying buildings are equal to or greater than that of the Alliance with the lower Power by the handicap value (determined by the system). The handicap mechanic only takes effect when betting on an Alliance with comparatively high Power winning.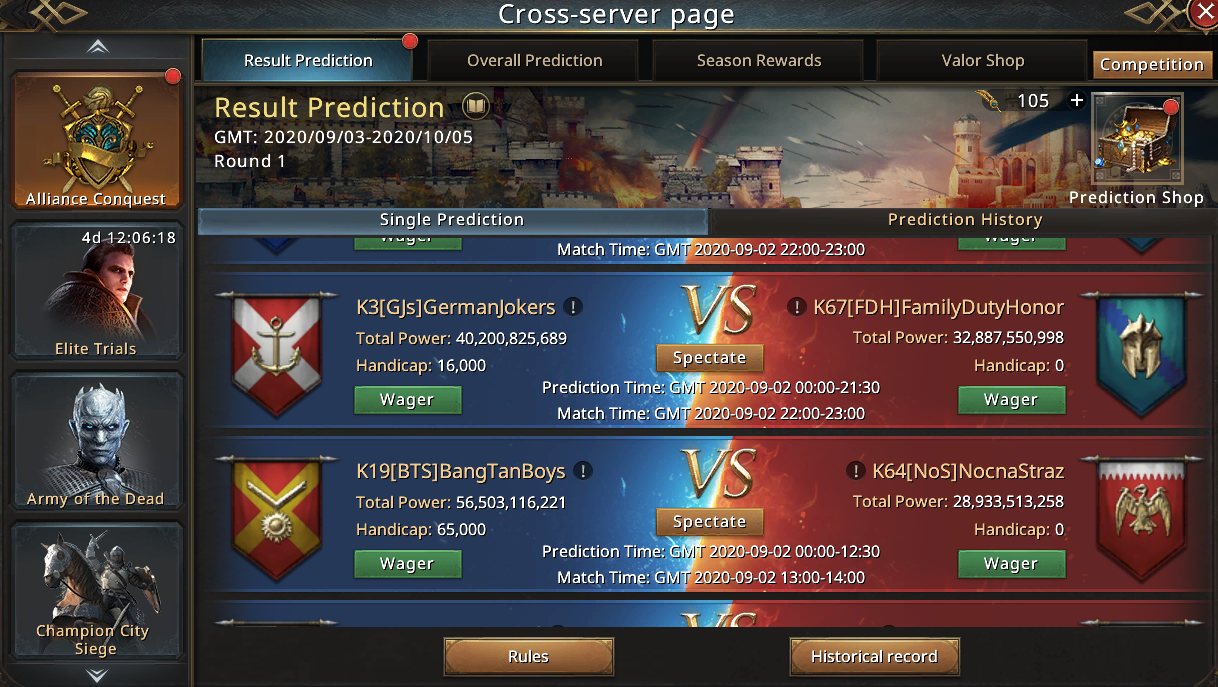 Please note that the above content might be adjusted due to the change of the development plan. Final updates will be determined in game.