Last week we gave a brief introduction to the new cross-server event --- Champion City Siege. Now it's only a few more days before the event officially kicks off! Read this article and find out the important rules that you should pay more attention to!
Here, qualified players can compete with each other or help allies launch rallied attacks and capture a Champion City (*Reminder: The rally initiator will become the occupier, not the Alliance Duke).
1. Basic Requirements
-Castle must reach level 25
-Ticket is required (purchased with diamonds)
-Joining an alliance is required
-Your server is not under protection before the beginning of the Preparation Phase
2.Core rules in the new map
1. Preparation Phase - Qualified players can move their cities to the new map (*Reminder: Different from Alliance Conquest and Army of the Dead, your castle will disappear from your kingdom when you move your castle to the new map)
2. Dispute Phase - Similar to War of the Kingdoms, players can attack certain Champion City during this time. The one who has the longest occupation time will be the Champion Conqueror.
3. Ending Phase – After the event timer reaches 0, the result page will be open to announce the winner.
4. Peace Phase - The Champion Conqueror can confer titles and claim rewards during this phase.
3.Other rules in the new map
-The death and wound of troops are real
-Lord won't be captured
-Resources cannot be transferred
-Hall of Faces and Great City buffs apply here
-Reinforcement is allowed while Garrison is disabled
-Will be attacked instantly if you teleport when your enemy is marching on you
-There will be 30-minute cooldown when you teleport between your kingdom and a new map
-Transferring to another kingdom will reset your occupation duration in the event (Your progress in the event will be kept only if you transfer to a kingdom which belongs to your Warring Kingdoms group.)
4.Schedule
As mentioned in the preview, more than 10 kingdoms will be matched in a Champion City (10 in total) in a new map---Warring Kingdoms, where each of the cities has a different siege time.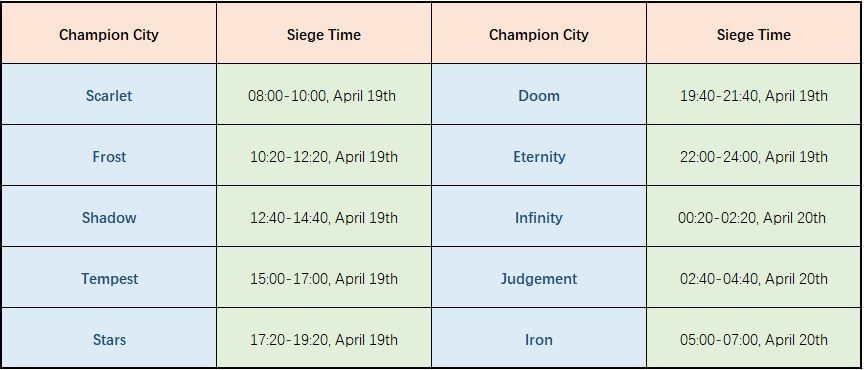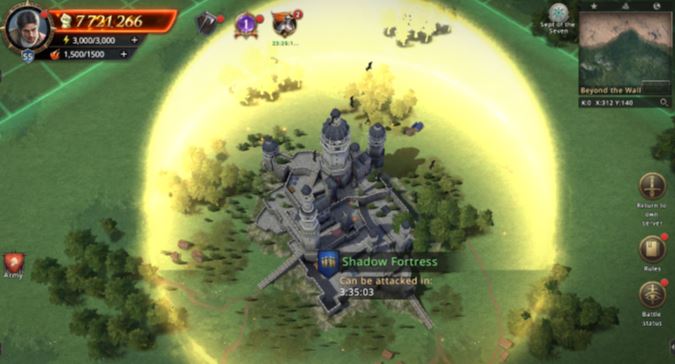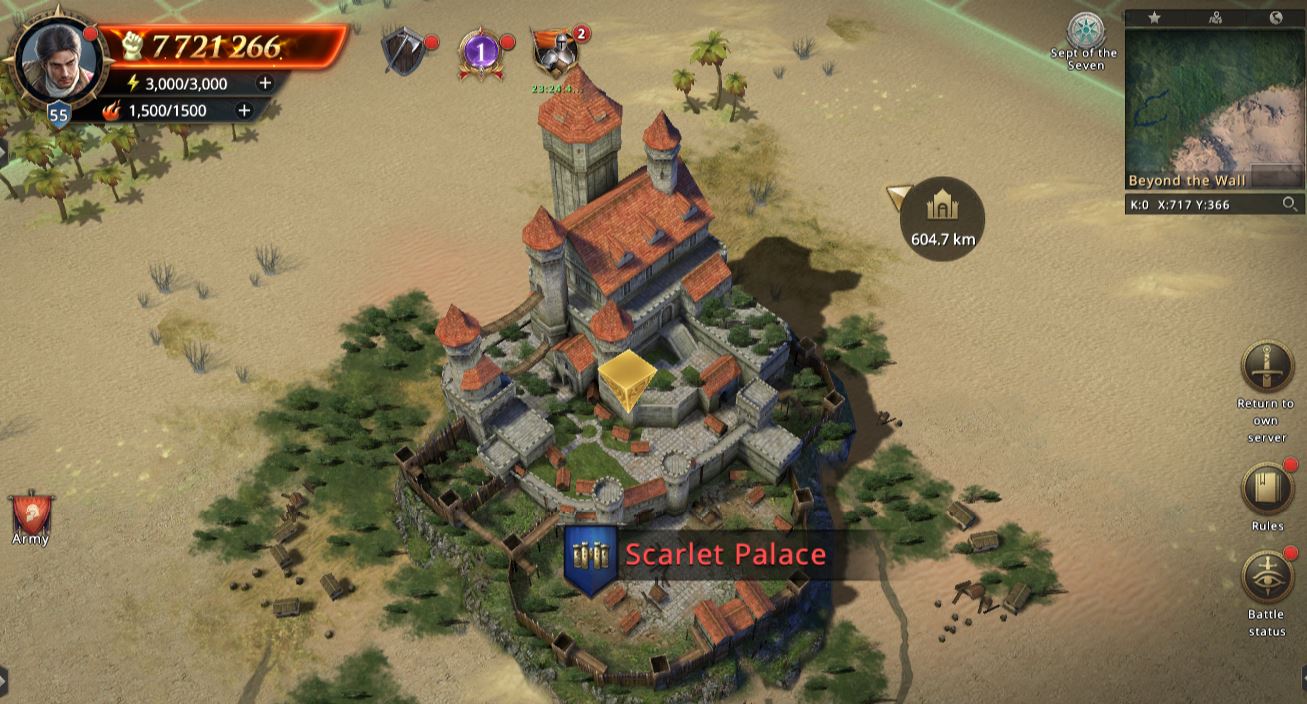 5.Rewards
Champion Conqueror can get:
1.Special privileges like conferring titles and granting rewards to anyone from the kingdoms that have participated that siege
2.500,000 diamonds
3.Cavalry-Infantry Assault Badge
4.30-day Dauntless Warrior Marching Animation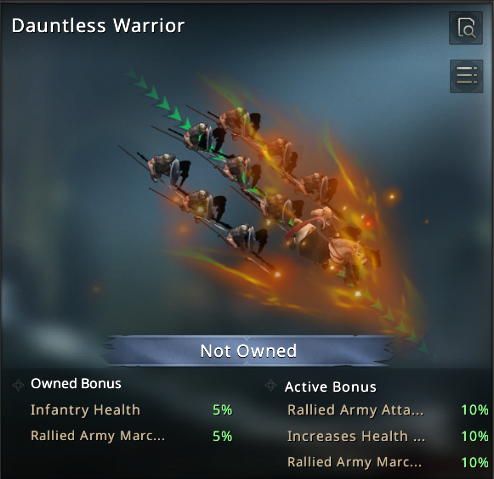 Killing a T3/T4 troop will reward you a certain number of Battle Tokens while for every T3/T4 troop you've lost will reward you Bravery Token. With these two tokens, you can exchange special rewards such as Honor Banner and 4 new badges that increase both attack and defense of a certain troop type.
6.I'm a small player, what can I do in this event?
7.
Champion City Siege isn't an individual event. All qualified players can make a difference here. If the number of your troops is under 1 million, you can also play flexibly in the new battlefield. Here are a few suggestions:
-Send reinforcement to help allies and hide your troops in their castle at the same time
-Join your allies' rally
-Start a fake rally to hide troops
-Teleport to the specific area and put a truce
Truce is disabled in the grid area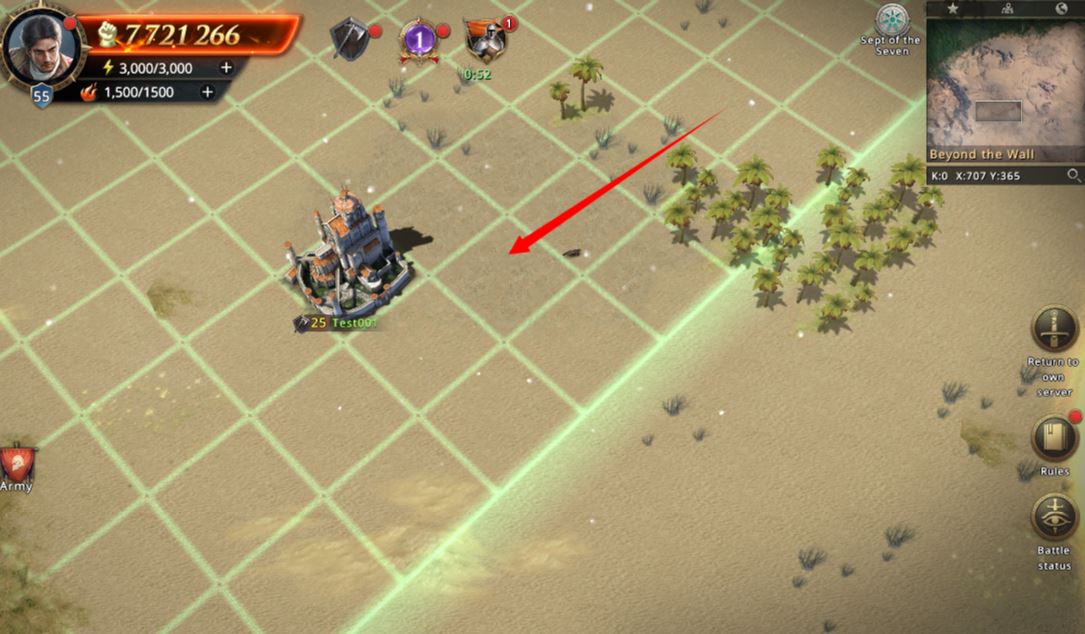 You can only put truce on outside the grid area.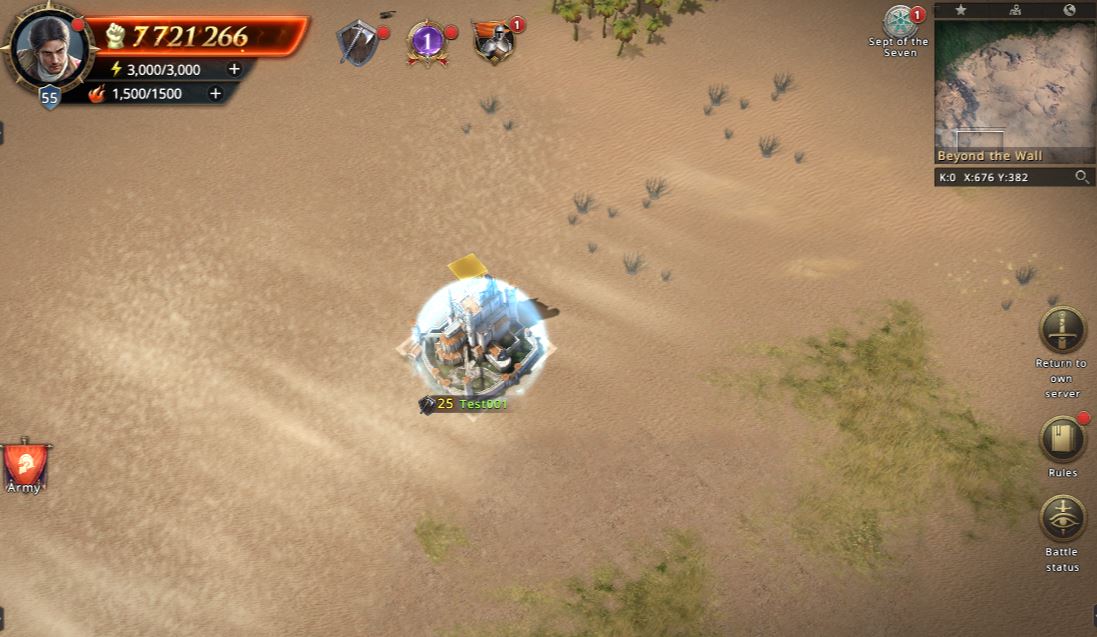 If you want to fight for the throne, or if you want to help your friend achieve the goal, start getting ready for this event and good luck to all!